Experience Robinsons Rise
Welcome to Robinsons Rise, a development designed for residents to enjoy every aspect of life within 20 minutes walking from their front door. Located in the newly named suburb of Cobblebank, in Melbourne's west, Robinsons Rise is a perfect place for young professionals, first time buyers and those wishing to live a more healthy, convenient, and interconnected lifestyle.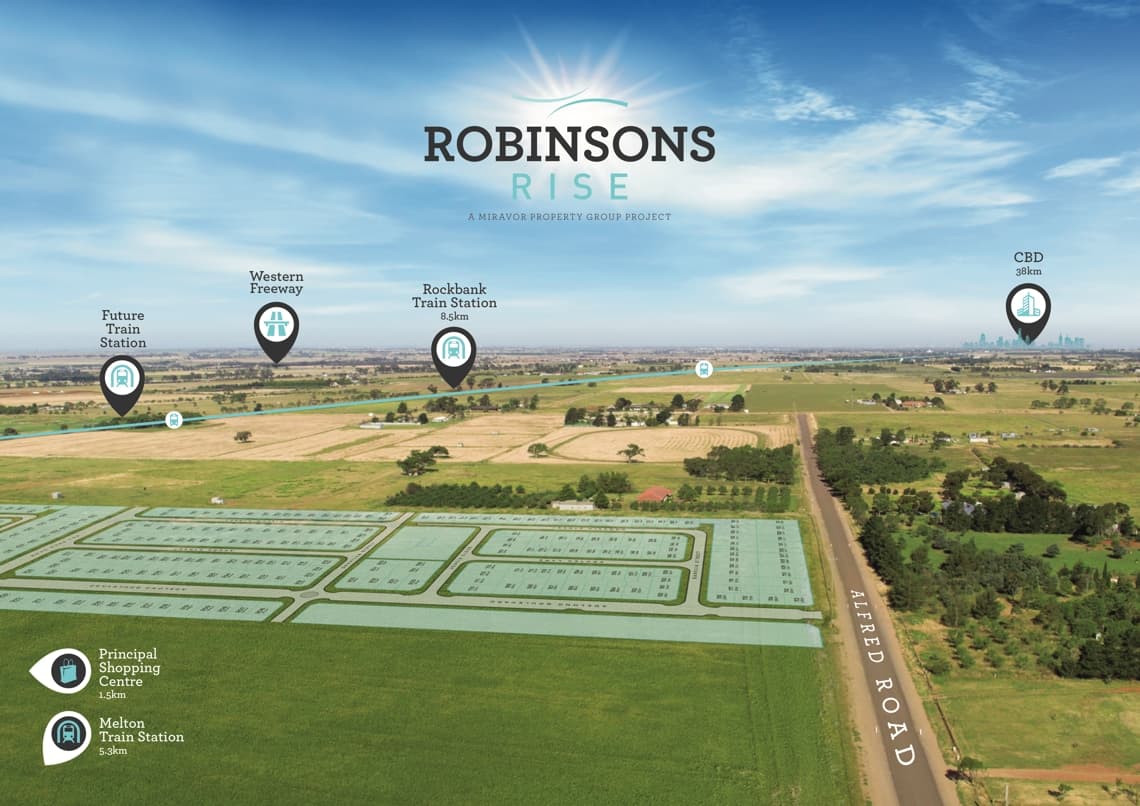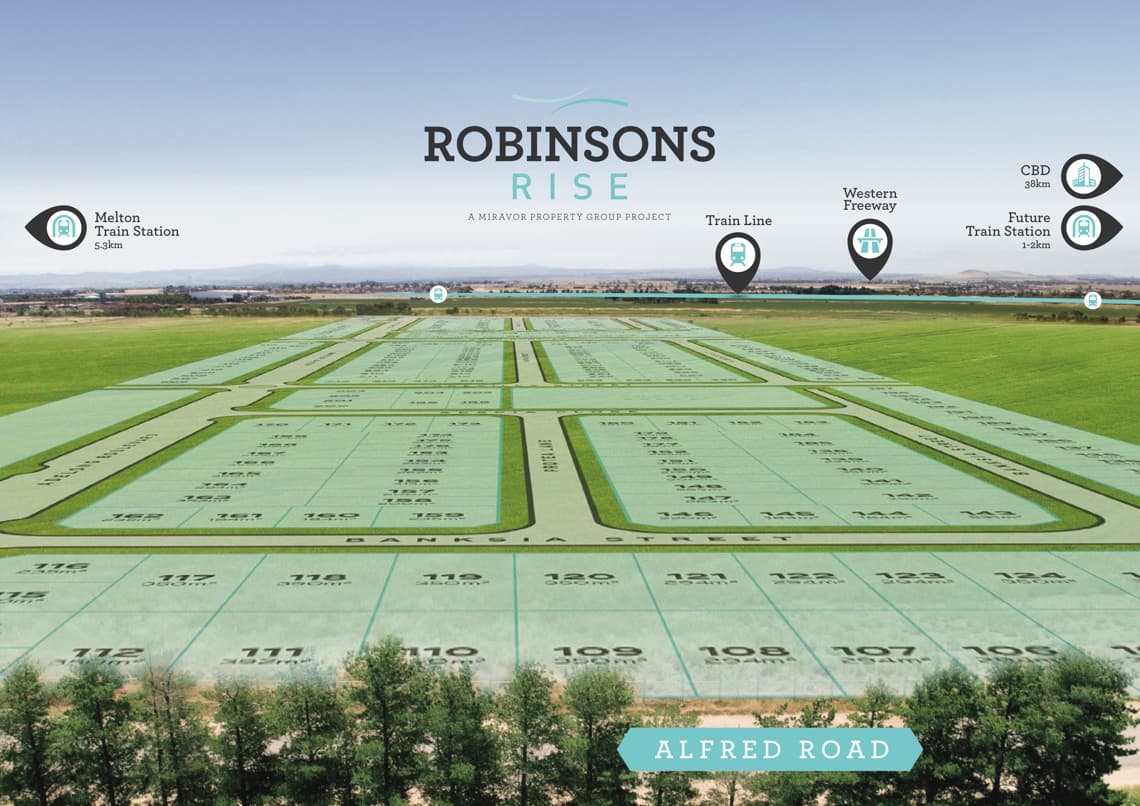 The twenty minute neighbourhood
One of the most attractive aspects of Robinsons Rise is its close proximity to the proposed $770 million dollar principal town centre, with shopping facilities, a library, a community hub and workplaces, just 15-20 minutes away on foot.
The area will contain 14 local schools, numerous sports reserves, and pristine natural environments – including a lake, wetlands, and a nature reserve – just a 20 minute walk away. With quick and easy transport links Melbourne's CBD is only 30 minutes away or just 5 stops by train.